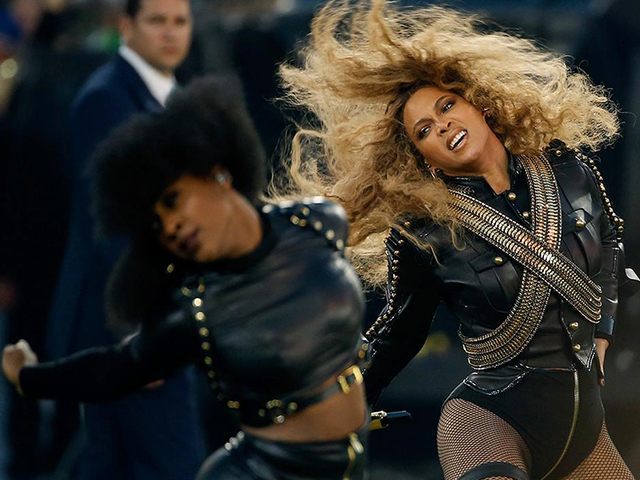 Singer Beyoncé Knowles brought black liberation politics to the Super Bowl halftime show Sunday in a performance that appeared to pay tribute to the Black Panthers.
Backed by a cadre of backup dancers sporting Black Panther berets, Beyoncé performed her new single "Formation" in homage to the Black Lives Matter movement.
At one point during the performance, the dancers formed an X seemingly in tribute to black Muslim activist Malcolm X and raised their fists in the "black power" salute. ...