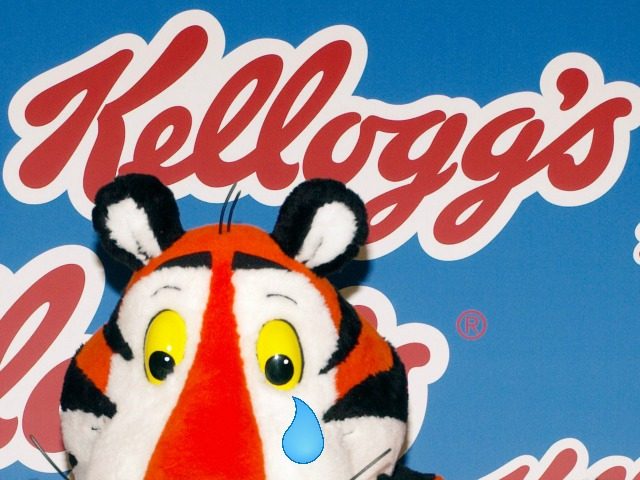 Getty
John Carney, Breitbart News economics and finance editor, joined SiriusXM host Alex Marlow on Friday's Breitbart News Daily to discuss the fallout from Kellogg's attack on Breitbart News. Marlow saw it as an unfortunate but necessary victory that Kellogg's has been obliged to shut down 39 distribution centers, with the potential loss of up to 1,100 jobs, as a result of its decision to engage in partisan politics.
"It's terrible when a company's management decides to make political decisions that hurt its business," Carney said. "It's pretty clear that that's what has happened here."
"You're not celebrating the loss of the people who work in these distribution centers' jobs, but if anybody's to blame, it's not you. It's not us. It's not Breitbart. It's the guys who decided to put their businesses on the line by challenging the values of the millions and millions of Americans who both listen to Breitbart or who voted for Donald Trump," Carney told Marlow. ...
http://www.breitbart.com/radio/2017/02/10/carney-kelloggs-workers-victims-corporate-mismanagement/