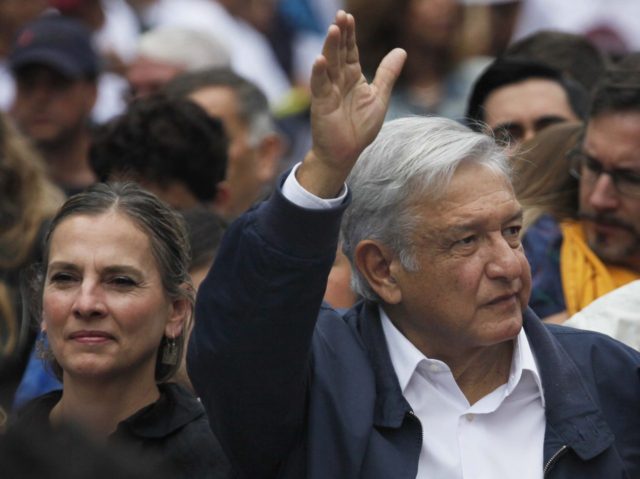 AP
Mexican presidential hopeful Andres Manuel López Obrador held a mass rally in Los Angeles on Sunday to criticize American President Donald J. Trump's plans to build a wall across the U.S.-Mexico border.
The populist López Obrador hoped to rally supporters against his country's ruling party, the Institutional Revolutionary Party (PRI), and to capitalize on resentment over Trump's border wall proposal, wire service Reuters reported.
"I think the wall and the demagoguery of patriotism are no match for the dignity and humanity of the American people," López Obrador said during his rally.
The Mexican politician went on to praise California as "a refuge and blessing for immigrants," and exclaimed "long live California," to the cheers of the crowd.
The candidate added that Trump is "stirring up" Americans against Mexicans, according to a version of his speech published on his website.
"Donald Trump and his advisors have gained from stirring up members in certain sectors of U.S. society against immigrants and, particularly, those of Mexican nationality," he said. ...