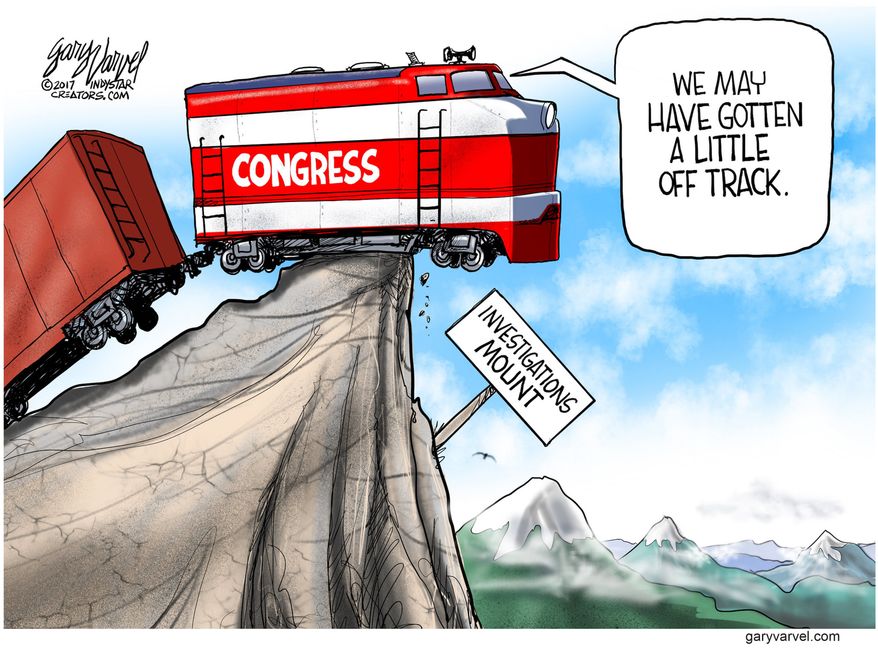 The television split screen Wednesday captured it perfectly.
On one side, U.S. senators — the same ones who have failed to fulfill key parts of the agenda that got Mr. Trump elected — were squabbling, interrupting, misleading and orating about Russian mirages around every corner. All of Washington screeched to a halt for this big breathless intelligence committee hearing.
On the other side of the screen was Mr. Trump himself, standing on a tarmac in Ohio and talking to victims of Obamacare. ...