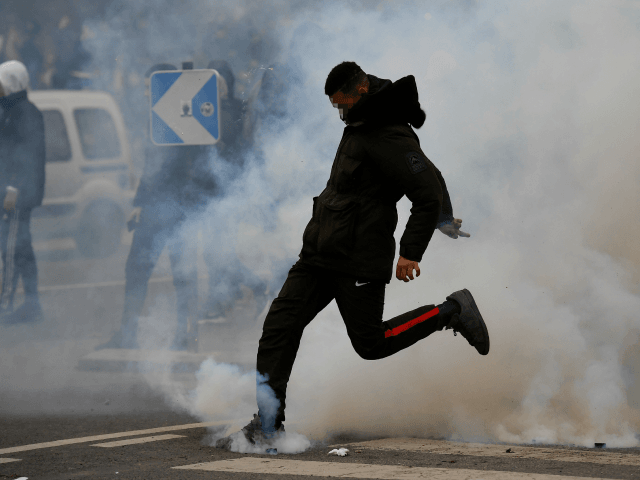 More than 50 teenagers were under arrest yesterday after gangs of pupils, many armed with iron bars and concealing their identities beneath hoodies, went on the rampage through three schools in the crime-ridden suburbs north of Paris.
Teachers in Saint-Denis had to barricade themselves in their classrooms after protests against alleged police brutality turned violent and the pupils brought chaos to the lycées, the equivalent of sixth-form colleges.
"A dam seems to have burst with the introduction of violence inside schools," said Najat Vallaud-Belkacem, the education minister. "These are very serious acts."
Opposition politicians said that the rioting was evidence that lawlessness was gaining ground in the suburbs of big cities against a backdrop of ethnic and religious tensions that have plagued France in recent years.
Marine Le Pen, leader of the far-right National Front, condemned the "stupefying" level of unrest. "It is not tolerable that hoodlums threaten the future of our country and put teachers and pupils in danger," she said.
She accused the Socialist government of a "minimal reaction" and called for a zero-tolerance policy on crime. ...