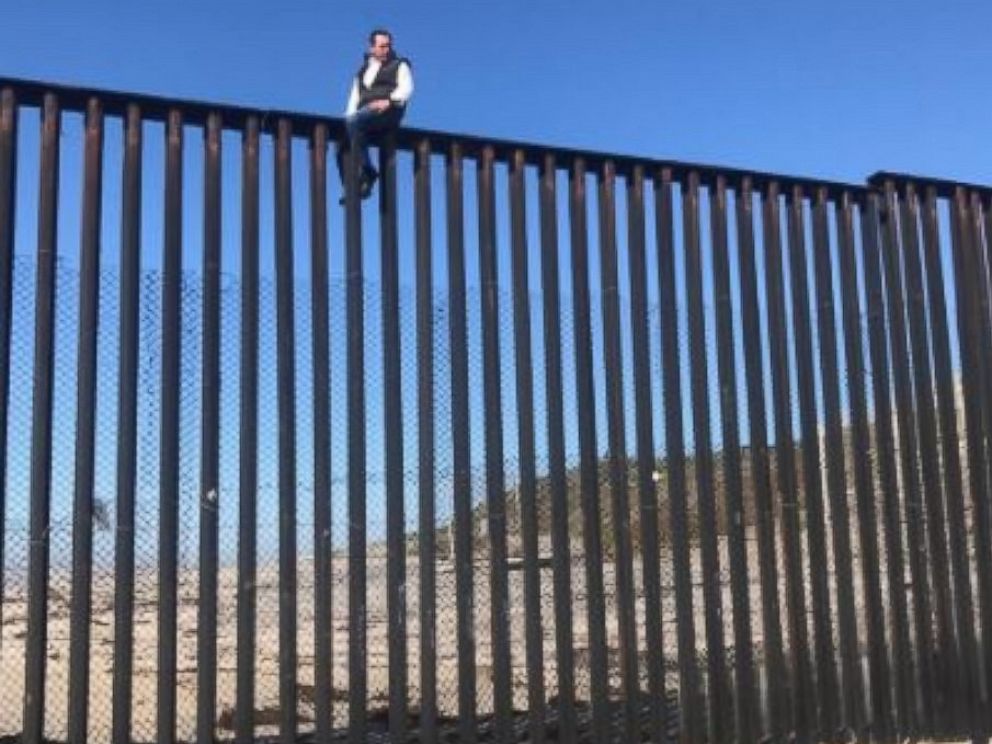 A Mexican congressman went to great lengths -- and heights -- Wednesday to illustrate why he believes that President Trump's controversial U.S.-Mexico border wall is "unnecessary" and "totally absurd."
Braulio Guerra, a congressman from the state of Queretaro, tweeted photos and a video of himself perched atop a 30-foot tall fence that separates the Mexican border city of Tijuana from the U.S.
"I was able to scale it, climb it, and sit myself right here," Guerra said in the video. "It would be simple for me to jump into the United States, which shows that it is unnecessary and totally absurd to build a wall."
He adds, "It's easy, and it shows how unnecessary this project, this political rhetoric from Donald Trump, is."...