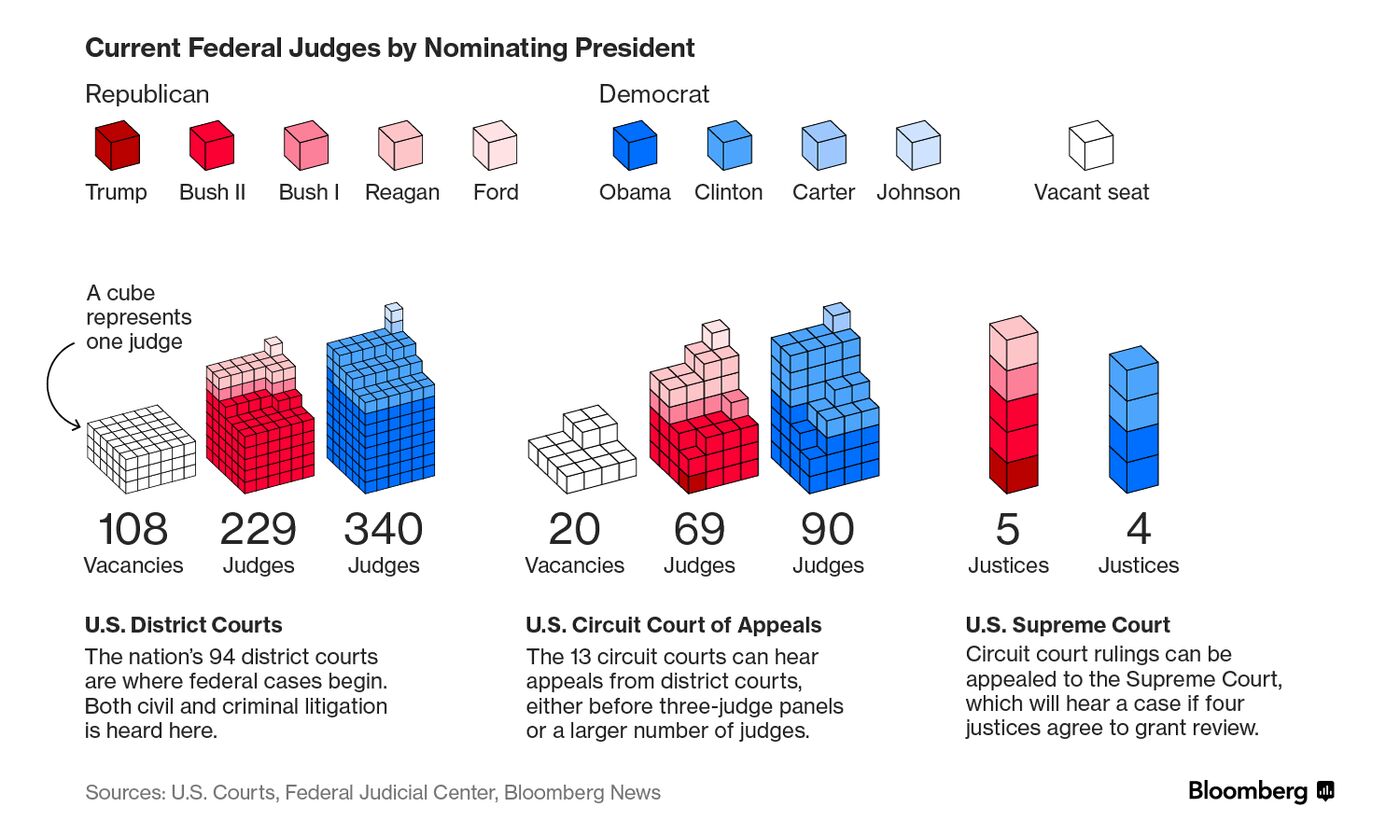 Although he's been thwarted so far on his legislative
agenda before Congress, most notably on health care,
President Donald Trump has a big opportunity to
reshape another branch of government outside his
control: the federal judiciary. He has already moved
swiftly to fill an unusual, inherited vacancy on the
Supreme Court, and now his aides are working their
way through a large number of openings on the lower
federal courts. Some of his first picks are up for a
Senate committee vote this month. ...